About My price
Africa Adventures
My Price Africa Adventure And Safari is a leading all-Africa inbound Tour Operator one an authentic and one stop shop for all your African wildlife tours and safaris, tour holidays, beach holidays and logistics needs in Africa. Founded in the heart of Africa by long standing African safari professionals with decades of experience living, working and travelling across the continent, we pride ourselves on being the first and only indigenous owned and managed, properly all-Africa inbound Tour Operator based in Africa.
Our registered local tour operator offices in Kenya, Tanzania and Uganda, as well as partnerships in Rwanda, Burundi and Ethiopia provide amazing safari, touring and travel experiences all over the continent. We also partner with like-minded operators in the southern Africa like, South Africa, Mozambique, Malawi Zimbabwe and Zambia and Botswana.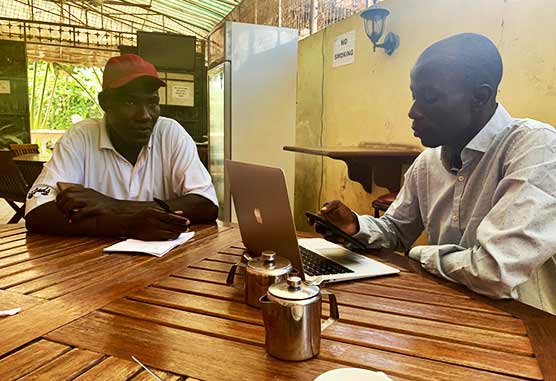 Best Safari Tour
Package Offers
EXPERIENCE AND TRUSTWORTHINESS
At Myprice Africa Adventures, we have a lifetime of experience and we are resolved to utilize.
HIGH LEVEL OF SERVICE
From its owners to its porters, Myprice Africa Adventures sticks to an exacting dimension of value
FRIENDLY AND QUALIFIED STUFF
Our staff is well-trained, cordial and well-educated. The pillar that strengthens our vision.
PERSONAL APPROACH TO EACH CLIENT
Our group of safari advisors has ventured out to Tanzania – to be sure many having lived there
What Our Client
Say About Us 01
Juomo and Zach were fantastic hosts and guides. They made us feel so comfortable and above all, they treated our 88 year old father with such respect and love, making this a truly unforgettable experience for us all. 02
Guide very friendly client oriented and try to show you animal migration. Trip was cool. There was small minus. There must be some recommendations about safari. Dark or grey jacket because when it Wallis be night it's cold. 03
Doing a safari is an inexplicable experience, but doing the safari with a guide like Juma and Zack is something incalculable, 100×100 recommended, I would return a thousand times! Thank you Juma and Zack for so much.
Customize Your
Safari Tour Package
Get a free no obligation safari price quote from us
All tour packages can be customized to meet your budget, date of travel and adventure level.